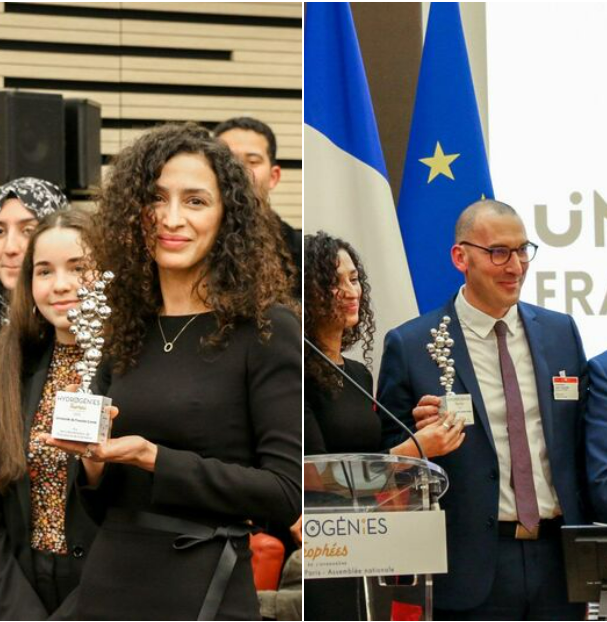 Olivier Jouffroy, director of the UFR STGI and Nadia YOUSFI Steiner, head of  the CMI H3E, accompanied by 8 students received the prize for Awareness, Education and Training of the Hydrogénies 2022 competition , the hydrogen trophies.
Congratulations to them!
FCLAB is a partner of the CMI H3E in its awareness, education and training actions. Very nice recognition rewarding the team of teachers and students.
HYDROGENIES 2022 – projects in the region Bourgogne-Franche-Comté :
1/Special Jury Prize "Coup de coeur Project": Symone (motorway passenger transport aboard a hydrogen car transporter – Symone et Romain COISPINE
2/Territorial Transition Prize: Dijon Métropole (for the DMSE project)
3/Prize for Awareness, Education and Training: University of FrancheComté (CMI H3E training) – Université de Franche-Comté with the Master 3H, first and pioneer of its kind.